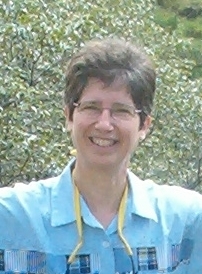 I am a lawyer and writer.
From 1985 to 2009, I practised family law in Belleville, Ontario. People still contact me occasionally seeking family law advice, but that's no longer my area of practice, so please seek assistance elsewhere.
From 2009 to 2015, I was the Litigation Director for the Canadian Constitution Foundation, "freedom's defence team".
From 1990 to 2006, I wrote the Back Page column in Canadian Lawyer magazine. Since then, I have contributed occasionally to a wide variety of other newspapers and magazines including The Globe and Mail, The National Post, The Ottawa Citizen, The Vancouver Sun, Fraser Forum and The Freeman. My subjects are items of current interest, including recent court decisions. The political philosophy expressed in my writing is called "libertarian" or "classical liberal".
I am also on the Board of Directors of the Canadian Taxpayers Federation.

I live in eastern Ontario with my husband and dogs.

This web site contains the full text of many of my past columns and articles, as well as transcripts of several speeches and presentations. It was updated regularly until a few years ago, but not any more.